Cool Stuff at Loving Touch Animal Center
Newsletter
Sign up for updates and discounts exclusive to newsletter members. First-time subscribers will receive a $10 off coupon good for the next visit to the clinic! (Sign up now) We NEVER share or sell our list.

The Traditional Chinese Veterinary Medicine Approach to Geriatric Animal Care
IVC Journal Article Volume 10, Issue 1 - Winter 2019/2020
(Download article)

Puglanta PugFest 2017
Nov. 18 | 11am - 4pm
(For More Info)
Contests, vendors, food trucks, music, photos with Santa, photos with The Grinch, a pug kissing booth and....PUGS!!! Read an article about the event: click here.

Lifetime Achievement Award
Dr. Michelle Tilghman received this prestigious award from the American Academy of Vet Acupuncture in March 2017.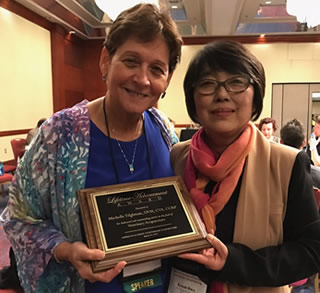 How to Keep Your Old Dog Young
Dr. Michelle Tilghman, in Animal Wellness Magazine
Good health and quality of life ensure your dog's golden years are the best they can be. (Read Article)

Tuskegee Vet Students at LTAC
March 18, 2017
Dr. Michelle hosted the Tuskegee University College of Veterinary Medicine Holistic Club to teach them about Acupuncture and Physical Therapy.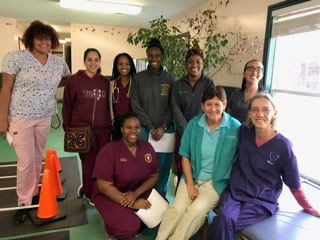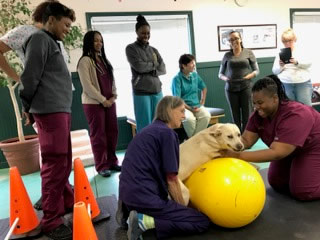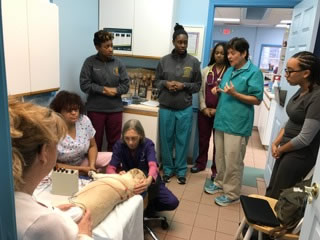 "Thank you so much for welcoming some members of our Holistic Club into your practice and providing us with so much insight and inspiration. I've heard nothing but good reviews from all the attendees, and an interest in integrative medicine has really been sparked in them. We are extremely grateful and hope to continue to foster this connection between TUCVM and LTAC."

Dianicia V. Kirton
DVM Candidate, Class of 2018
President, Holistic Veterinary Medicine Club
SAHVMA National Board President-Elect
Tuskegee University College of Veterinary Medicine

New Dental Articles
10 Reasons Why You Should Take Care of Your Pet's Teeth (Download article)
What Type of Dental is best for your Pet? (Download article)

Keeping Dogs Young Lecture
October 22 from 10am-12pm
Spiritual Living Center | 1730 NE Expwy NE | Atlanta, GA 30329
www.slc-atlanta.org
We'll explore important aspects to help senior dogs (and cats too!) lead longer, healthier and happier lives—from preventative to therapeutics. (View Flyer)

IVC Canine Rehabilitation Article
Dr. Michelle Tilghman and Elizabeth Barrett
A larger variety of conditions benefit from physical therapy (PT) than many veterinarians realize. (Download article)

Caring for a Paraplegic Canine
Dr. Michelle Tilghman, in Animal Wellness Magazine
There are many reasons why a dog might suffer limb paralysis—and just as many ways to help him overcome his disability. (Download Article)

What Color is Your Dog's Tongue?
Dr. Michelle Tilghman, in Animal Wellness Magazine
The answer could tell you something important about his health. (Download Article)

6 Steps to Treating Arthritis
Dr. Michelle Tilghman, in Animal Wellness Magazine
It's the leading cause of chronic pain in dogs. A multifaceted healing plan that draws on a range of therapies offers the most relief. (Download Article)